Main content starts here, tab to start navigating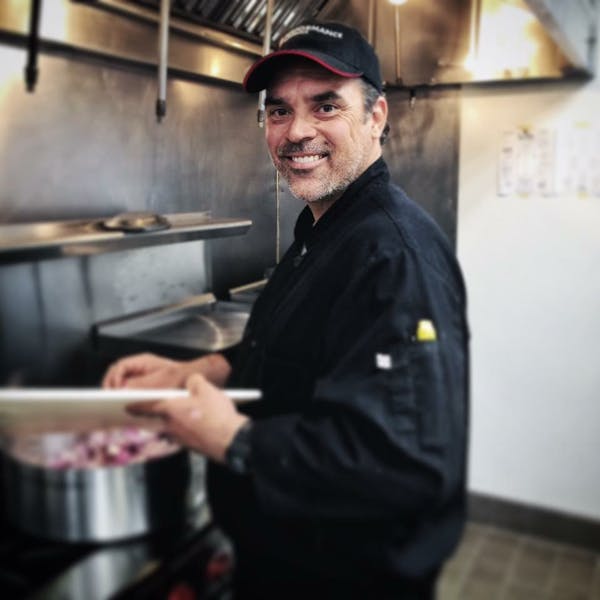 Chef Darren
Chef Darren Atkins was born in Australia, then moved to New York City in 1991. While working in the NYC fashion business as a model agent and casting director, he developed an interest in Italian culture and food and decided to go to culinary school. He attended the International Culinary Center in Soho NYC in 2000.
After graduating in 2001, he went to work and mentored under Tuscan native, Michelin starred Chef and Norcino, Cesare Casella of Beppe and Salumeria Rosi fame. Later, then Michelin starred Chef Fortunato Nicotra of Lidia Bastianich's flagship restaurant Felidia.
Chef Darren also worked alongside Food and Wine's Best New Chef 2008 and James Beard nominee Jim Burke to open Stephen Starr's restaurant Caffe Storico in Manhattan.
He continues to be inspired by Italian cuisine and is excited to be a part of his local community.
Chef Darren recently moved to NC, where he lives in Burlington with his wife Jan. He is the Chef/Owner of il Centro Alimentari in Burlington, NC.